6 Reasons Why You Should Have a Financial Advisor
Published On: 23-Apr-2019
Whenever you are travelling towards any destination, you look for directions to reach that destination. Likewise, your financial advisor may act as your navigation to achieve your financial goals within the desired time. While you may generally see your advisor as just a mutual fund financial advisor, he/ she may be much more than that, advising you about all aspects of your financial goals, be it saving and investing, staying prepared for uncertain events in future or maintaining emergency corpus. Your financial advisor may be expected to address all your queries and concerns related to your personal/business finance. More importantly, your advisor may be the external force that helps you stay on track on your financial journey.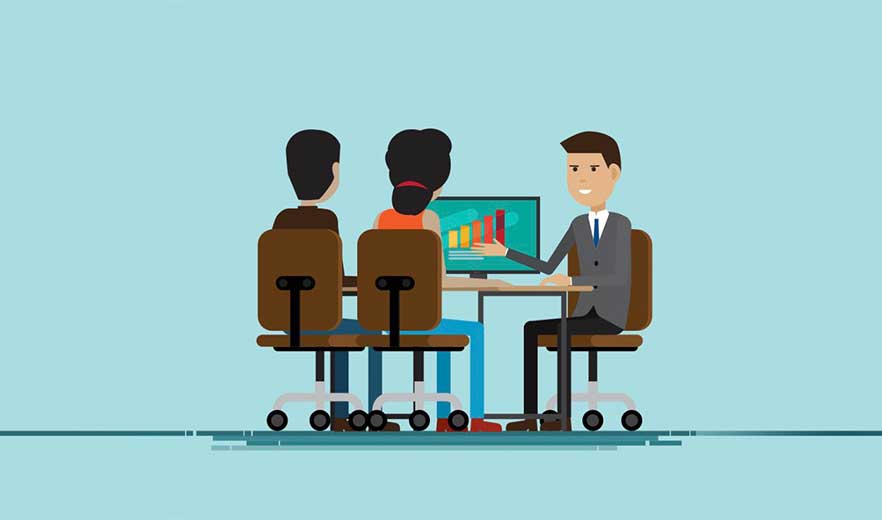 Here are a few key benefits of a financial advisor:
Chalking out Financial Plan
Every investor has different financial priorities in terms of return expectations and risk profile. As such, planning finances need personalised attention, and your advisor will discuss your financial goals and chalk out a tailor-made financial plan, which may accommodate your aspirations as well as may fit in the present income. It is said, "No road will take you to your destination if you are not aware of it." Your financial advisor helps you first fix your destination and then chalk out the road to arrive there.
Deciding asset allocation to suit your risk profile
The risk profiles may be broadly categorised as - aggressive, moderate and conservative. An aggressive investor may be highly inclined to invest in equities, while a conservative investor may prefer investing in fixed income investments. The advisor will decide your asset allocation as best suited to your risk-taking ability.
Rebalancing portfolio allocation periodically
While you may have invested in the asset allocation as suggested by the advisor, the portfolio performance of different asset classes may differ. As such, it becomes essential to rebalance portfolio allocation on a periodical basis. Your advisor may help you rebalance your portfolio periodically, by reviewing your portfolio and the changes in your risk profile.
Reviewing Portfolio Performance
As important as it is to make investments, it is equally important to review it periodically so that the underperforming ones do not continue to occupy unnecessary space in your portfolio, impacting your overall returns. Your financial advisor may help you review your portfolio in an unbiased manner since they are better aware of the market trends and provide vital inputs during the portfolio review.
Encouraging Investments
It is a general human tendency to wait just for the right time, but that right time never comes. Warren Buffett once said, "the best time to plant a tree was 20 years ago, the second-best time is right now." A financial advisor will not only chalk out a meticulous financial plan for you but also will push you to implement the plan. As such, it helps to develop the habit of regular and consistent investing through Systematic Investment Plans (SIPs).
Enforcing conviction during the market falls
This is the most important role the financial advisor plays. When the markets are falling, the fear of loss of capital may cause you to stop your SIPs and redeem your existing investments. However, if you have your financial advisor by your side, he/ she will make you understand that such market falls generally tend to be short-lived and the markets have indeed generated great returns over the long term. As such, a financial advisor helps you reinforce your trust and conviction that shakes up during the market fall.
Your financial advisor is indeed your friend, philosopher, and guide in the journey to financial happiness.