Know Everything about Multi-cap Funds
Published On: 27-Oct-2020
SEBI (Securities and Exchange Board of India) guidelines classify the stocks into large-caps, mid-caps, and small caps based on the market capitalisation of listed companies. The top 100 companies are termed as large-cap companies. In contrast, the companies with the ranking from 101 to 250 are classified as mid-cap companies. The companies featuring beyond that are classified as small-cap companies.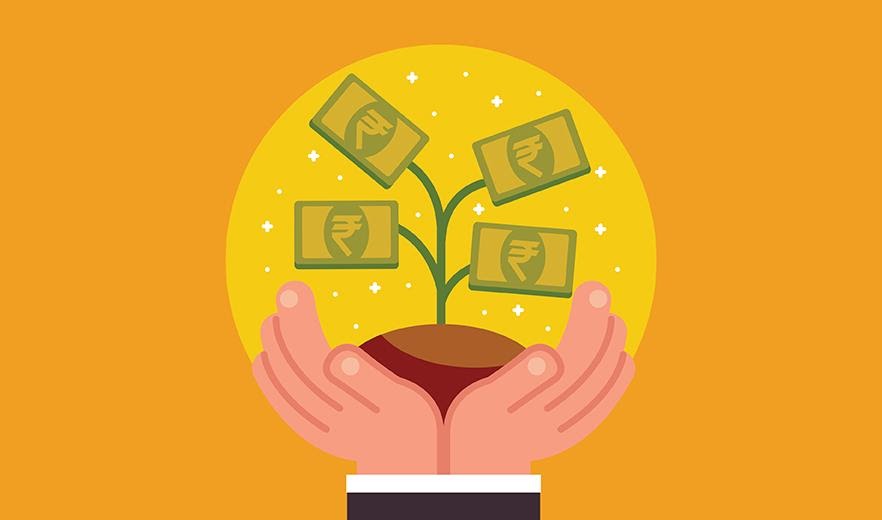 While the large-cap companies tend to be reasonably stable with their financial strength to absorb small hiccups, small-cap companies may provide a higher growth potential owing to their smaller base, albeit higher volatility. Different market capitalisation segments represent different risk-reward trade-offs. An aggressive investor may like a higher allocation to small-cap funds, while a conservative investor may opt for large-cap funds within equities.
However, investors need to know that one's risk profile does not remain constant throughout the investing journey and tends to shift as they grow older. The investment strategy must remain flexible and adaptable to the changing risk profile and dynamic market conditions. This is where multi-cap funds emerge as a suitable investment option.
What are Multi-cap Funds?
A multi-cap fund carries the investment objective to invest across the market capitalization segments i.e., large, mid and small companies. Multi-cap funds are well-diversified since they invest across the market cap spectrum and across the sectors/ industry. The very nature of the fund allows the fund managers to rejig its portfolio based on many parameters including performance indicators and business outlook of the companies they invest in.
Multi-cap funds are reasonably popular amongst different equity fund categories with an AUM (Assets Under Management) figure of Rs. 1.43 lakh crores, closely behind the largest equity category i.e., large-cap funds which has an AUM of Rs. 1.45 lakh crores as on 30th September 2020.
Source: Association of Mutual Funds in India - AMFI.
Investors who don't want to get into the nuances of picking individual stocks or deciding which market capitalization fund may go for multi-cap funds to start with. Also, investors with moderately high risk-profile and looking to invest for at least 5 to 7 years to meet a long-term financial goal, may consider investing into multi-cap funds.
Transition Mechanism for existing Multicap funds
There were no minimum investment criteria in different market capitalisation segments earlier. However, the criteria have been revised vide SEBI circular dated 11th September 2020. To avoid any immediate market disruption due to the revised norms, SEBI has allowed that the existing multi-cap funds will be required to comply with the revised criteria by 31st January 2021.
After its press release dated 13th September 2020, SEBI has reiterated that SEBI will examine industry proposals regarding different options for compliance with these revised criteria. The rebalancing of the portfolio is only one such option.
Who should invest in Multi-cap Funds?
Multi-cap funds allow diversified investment exposure to investors. The exposure across market capitalisation segments balances the investment risks and return expectations associated with such market capitalisation segments. Investors willing to capitalize on the investment opportunities available across the market capitalisation segments may consider investing with multi-cap funds.
Taxation of Multi-cap Funds
The dividend income from multi-cap funds is added to the investor's regular income and taxed at the applicable tax rates. Regarding the returns generated on capital appreciation, the same is taxed as capital gains at the time of redemption. Since multi-cap funds are mandated to invest a minimum of 65% of its net assets in equity and equity-related instruments, such funds are equity-oriented funds under the tax laws. Accordingly, gains with a holding period of fewer than 12 months are taxed as Short-Term Capital Gains (STCG) with a 15% tax.
For investments held for 12 months or more, the gains are classified as Long-Term Capital Gains (LTCG) and taxed at 10%. An exemption of Rs. 1 lakh is also allowed to investors for LTCG from equity shares and equity-oriented funds in aggregate within a year.
Note: The tax provisions, as mentioned in the article, are for illustrative purposes only, and are updated as per the Finance Act 2020. The tax rates for capital gains will be as per the tax laws applicable on the date of redemption/ sale and not on the date of investment.
Disclaimers: The information set out above is included for general information purposes only and is not exhaustive and does not constitute legal or tax advice. In view of the individual nature of the tax consequences, each investor is advised to consult his or her or their own tax consultant with respect to specific tax implications arising out of their participation in the Scheme. Income Tax benefits to the mutual fund & to the unit holder is in accordance with the prevailing tax laws/finance act 2020. Any action taken by you on the basis of the information contained herein is not intended as on offer or solicitation for the purchase and sales of any schemes of UTI mutual Fund. Please read the full details provided in SID and SIA carefully before taking any decision.
UTI AMC Ltd is not an investment adviser, and is not purporting to provide you with investment, legal or tax advice. UTI AMC Ltd or UTI Mutual Fund (acting through UTI Trustee Company Pvt. Ltd) accepts no liability and will not be liable for any loss or damage arising directly or indirectly (including special, incidental or consequential loss or damage) from your use of this document, howsoever arising, and including any loss, damage or expense arising from, but not limited to, any defect, error, imperfection, fault, mistake or inaccuracy with this document, its contents or associated services, or due to any unavailability of the document or any part thereof or any contents or associated services.
To know about the KYC documentary requirements and procedure for change of address, phone number, bank details, etc. please visit https://www.utimf.com/servicerequest/kyc. Please deal with only registered Mutual funds, details of which can be verified on the SEBI website under "Intermediaries/market Infrastructure Institutions". All complaints regarding UTI Mutual Fund can be directed towards service@uti.co.in and/or visit www.scores.gov.in (SEBI SCORES portal). This material is part of Investor Education and awareness initiative of UTI Mutual Fund.
Mutual fund investments are subject to market risks. Read all scheme related documents carefully