Guide on How Mutual Funds Work?
Published On: 27-Jul-2020
Mutual funds have been emerging as preferred investment option amongst the retail investors due to the professional fund management and ease of investing.
Before discussing What, are mutual funds? and How do they work?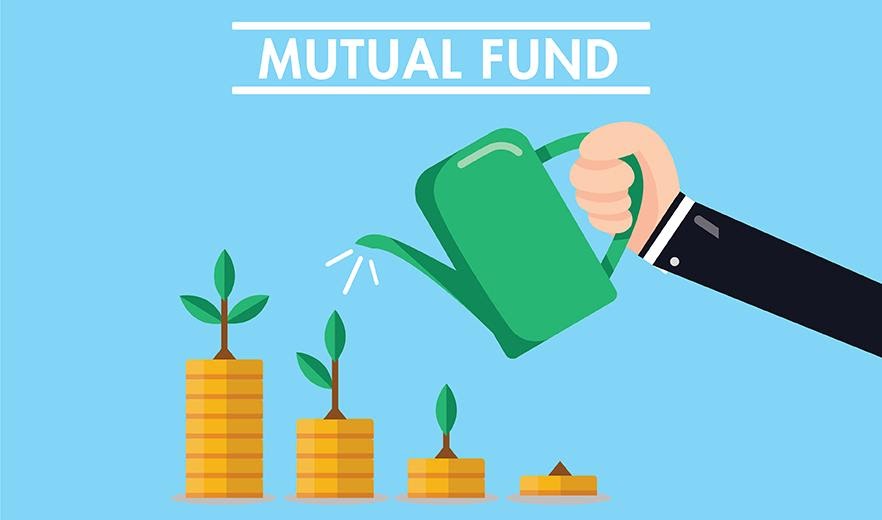 Here are the key terms one must be acquainted with while investing in mutual funds:
NAV

NAV stands for Net Asset Value. It is calculated by deducting the scheme liabilities from the valuation of all assets and dividing the same by total outstanding units. Mutual funds are required to calculate the NAV every business day.

AUM

AUM refers to Assets Under Management and reflects the mutual fund scheme's overall funds. In simple terms, it gives information about the total fund size of the scheme.

Factsheet

It is a document containing the details of the mutual fund scheme , its performance, fund manager details, portfolio holdings, key scheme ratios, etc. Such information helps the investors to monitor and review their investments.

Alpha

It refers to the outperformance of the mutual fund scheme against its benchmark index. If the alpha is negative for any fund, it denotes that the fund has underperformed the benchmark index.
Here is a

step-by-step guide on how mutual funds work:
Amount invested by the Investors
Once the scheme has been created, the New Fund Offer (NFO) of the scheme is launched by the mutual fund house. Most of the schemes are open-ended, which means that they are open for subscription and redemption on all business days and do not carry a fixed maturity date. As such, the investors may invest in such schemes on any business day.
The investors may choose the specific mutual fund scheme based on their risk profile, financial goals, and investment horizon. One may invest in mutual funds digitally through the mutual fund house's website or mobile app or by physically submitting the application form at the official Points of Acceptance.
Processing of Investment Transaction by the Mutual Fund
SEBI has prescribed uniform cut-off timings for the investors for different mutual fund schemes, which are 1.30 PM for liquid and overnight schemes and 3 PM for other funds. However, considering the preventive measures due to the Covid-19 outbreak, the cut-off timings have currently been reduced until further notice to 12.30 PM and 1 PM for liquid/overnight funds and other funds, respectively.
All the mutual fund transactions, received before the cut-off time are processed on the same day at the prevailing NAV for the mutual fund scheme. The transactions received after the cut-off timings are processed on the next business day.
Creating an Investment Portfolio
When the mutual fund scheme receives the amount, the same must be deployed in suitable securities depending on the respective scheme's investment objective. For example, an equity fund will predominantly invest in equity securities, while a debt fund will invest mainly in debt securities. Similarly, a hybrid fund may invest in both equity and debt.
These categories of mutual funds are further categorized into different schemes to offer a wide spectrum of schemes to investors with varied risk appetite and financial needs. The fund management team will create a diversified investment portfolio comprising several stocks/ securities to achieve the desired investment objective. Further, the fund may also keep a reasonable amount of its net assets in liquid assets to meet the regular redemption requests.
Professional Fund Management
The investment portfolio is managed by professional fund managers duly backed by a team of research analysts. The fund management team's role does not end with making an investment portfolio, but to continually monitor, review, churn and switch the securities depending on internal research, external rating actions, changes in macroeconomic dynamics, and statutory and regulatory changes etc.
The fund management team may consider various factors while making an investment decision, which may be based on management interactions, financial results, analyst meets, regulatory disclosures, etc.
With the basic understanding of how mutual funds work, it should be easy for investors to invest in mutual fund schemes.
How Mutual Funds Work, With Example:
Mutual funds pool the investors' money and invest such money in a basket of securities as per the investment objective of the scheme. The investment portfolios are valued on daily basis and their fair value for each unit of the mutual fund scheme, referred to as Net Asset Value (NAV), are disclosed at the end of each business day.
All transactions an investor makes with any mutual fund, be it a fresh purchases, redemptions or switch transaction, are undertaken at the NAV. Further, if the redemption are made certain exit load period applicable to the scheme, if any, then such transactions shall be subject to certain exit load.
SEBI (Securities & Exchange Board of India) has notified different categories of mutual fund schemes offered by the mutual funds. The investment pattern of such schemes is defined through this categorisation. For example, a large cap fund invests predominantly in securities of large cap companies (minimum 80% of its assets in large cap) for long-term wealth creation . Similarly, a liquid fund invests in debt and money market securities with a maturity of up to 91 days. Investors may choose the mutual fund scheme to suit their financial goals, risk appetite and investment horizon.
SEBI has prescribed a ceiling to the Total Expense Ratio (TER) to the mutual fund schemes to protect investors' interests. The overall expenses should not exceed the specified ceiling. If an investor has invested in direct plans, distribution expenses are not charged to such plans, the total expenses of direct plans shall be lower compared to regular plans to the extent of distribution expenses.
Disclaimer-
Mutual Fund investments are subject to market risks, read all scheme related documents carefully.
To know about the KYC documentary requirements and procedure for change of address, phone number, bank details, etc. please visit https://www.utimf.com/servicerequest/kyc. Please deal with only registered Mutual funds, details of which can be verified on the SEBI website under "Intermediaries/market Infrastructure Institutions". All complaints regarding UTI Mutual Fund can be directed towards service@uti.co.in and/or visit www.scores.gov.in (SEBI SCORES portal). This material is part of Investor Education and awareness initiative of UTI Mutual Fund.