#MutualFundKickstarter: Gear Up To Meet Life's Any Need with Mutual Funds
Published On: 21-Jun-2018
Here is a simple quiz question. "What do you need to meet life's major financial goals like children's higher education and retirement?" You have got it right if your answer is ample savings. But that was the easier part. Here's the challenging question, "How do you create ample savings for these needs that require substantial sums?" For an individual investor, getting the right answer involves quite some doing as this involves making the right investments over long periods. This is easier said than done.
Challenge of saving for future needs
To save ample amounts, or creating wealth all by yourself, you need to track the fortunes of different investment categories and asset classes which have their own characteristics. This includes risks and tax treatment.
If all this looks like a stressful full-time job, you can relax, for there is help at hand in the form of mutual funds. They offer asset allocation funds that help you meet any specific need by helping you create wealth using the expertise of fund managers.
How asset allocation funds help
Each asset class such as equity, debt or gold, provide returns for a certain level of risk. For instance, if equities have potential for growth and long term wealth creation, their returns can be volatile too. While debt provides relative stability, there are limitations in the growth possibilities. On the other hand, while gold is helpful when economic and other conditions adversely impact debt and equity, it has limitations like tax inefficiency.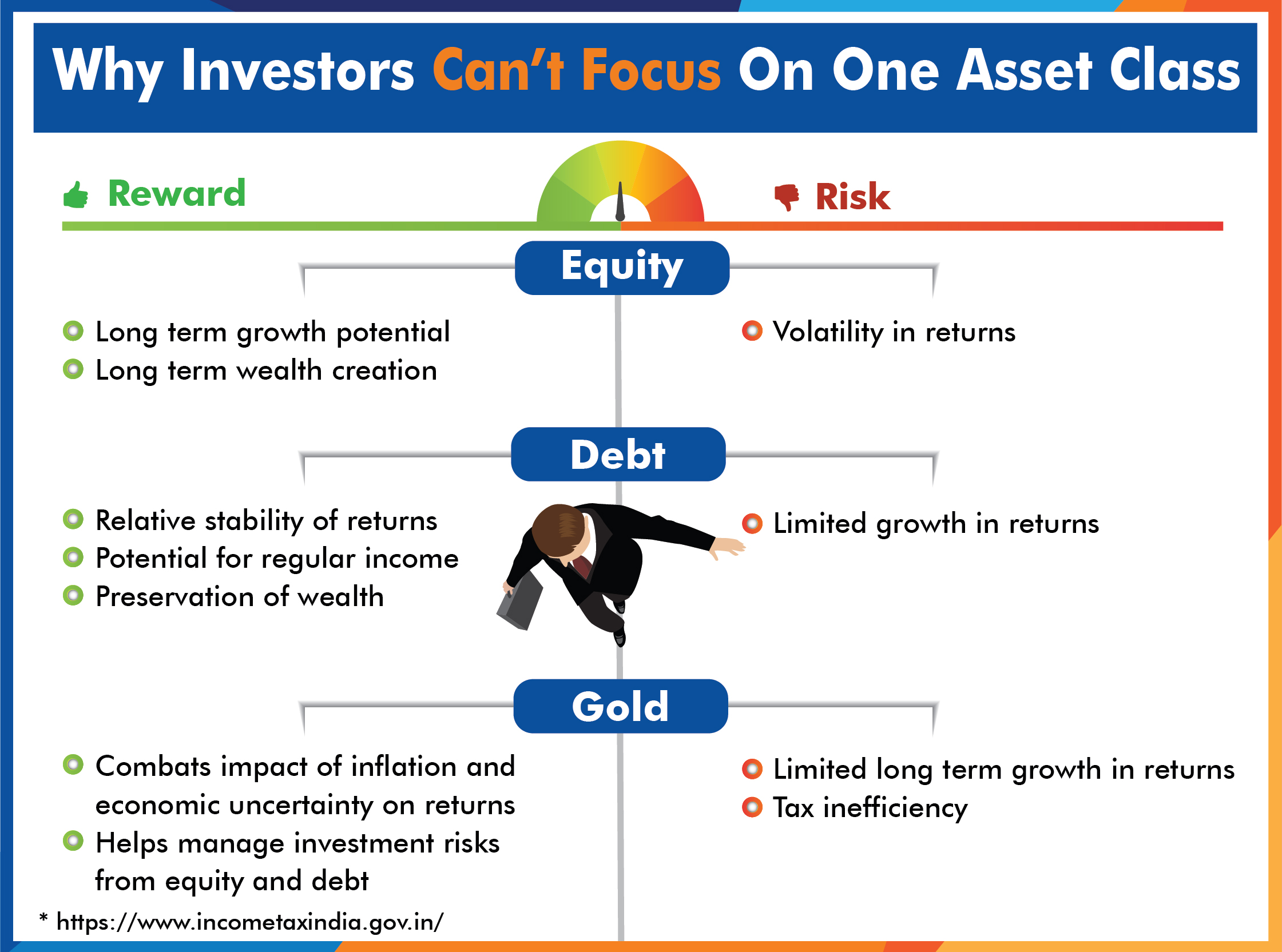 To download full eBook, Click here
Calculate investments needed for a secure retirement with our Retirement Benefit Pension Fund Calculator
Mutual Fund Investments are subject to market risks, read all scheme related documents carefully.