#MutualFundKickstarter: Get the Close-End Debt Fund Advantage
Published On: 21-Jun-2018
What comes to your mind when you think of making investments for future needs?
Surely, your mind immediately races towards major needs in the distant future, be it investments for child's college or your retirement. At the same time, there would be many needs that need to be met much earlier, typically in 3-4 years of time. This would typically be requirements like money for home down payment, vacation, besides child's school admission expenses.
As an investor, your choice of investments will be very different for these needs when compared to investments for the ones in the distant future. Let's take a closer look.
Separate investments
For distant needs like child's higher education, consider higher risk investments that also have a potential for high growth in the long term. This typically takes you to equity funds, which invest in equities. Due to these investments, equity funds experience short term turbulence. However, these bumps typically smoothen out over a longer period of, say, 8-10 years, or more.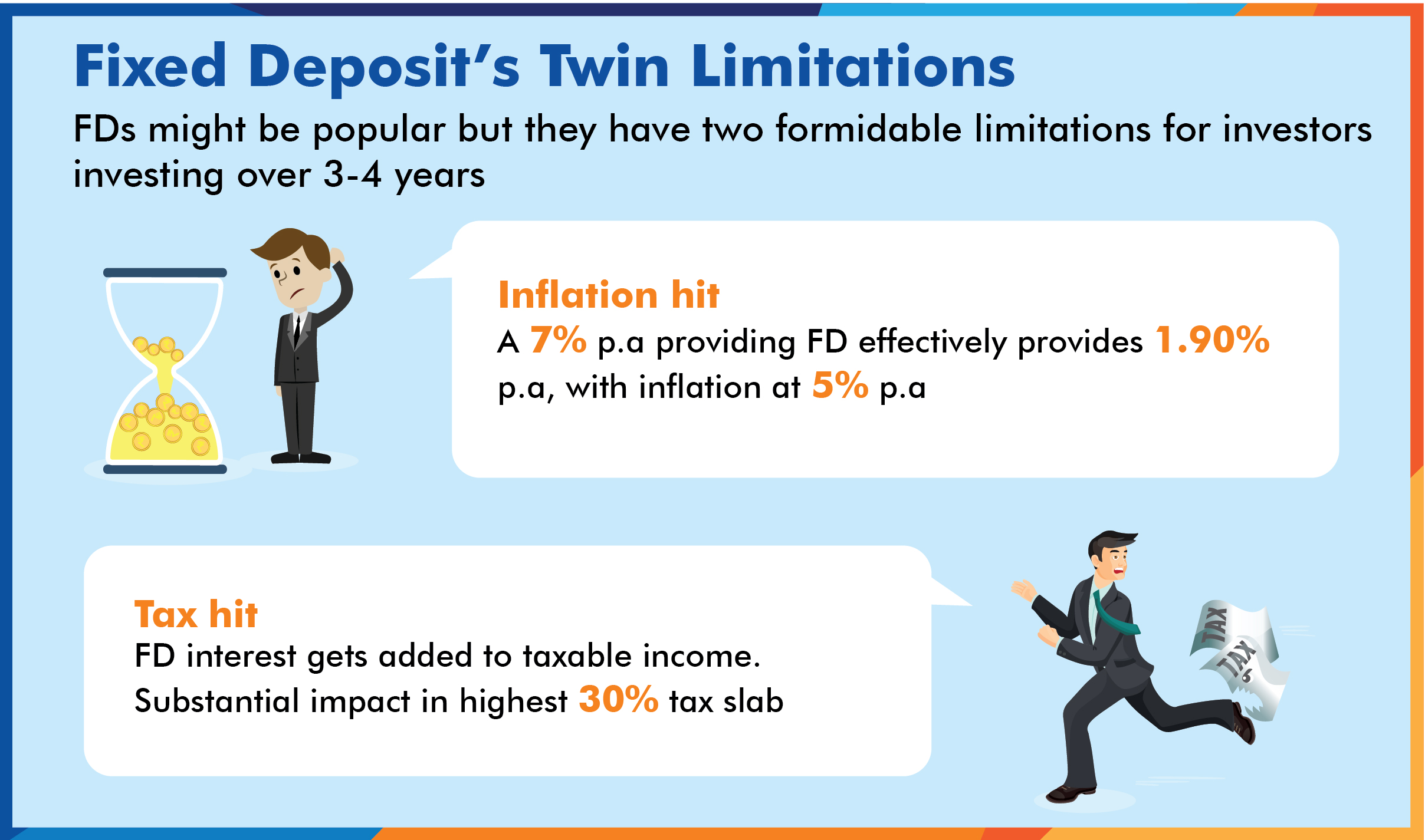 To download full eBook Click here
To know about your risk appetite, use our Risk Analyser calculator
To learn more about closed-end debt funds, Click here
Mutual Fund Investments are subject to market risks, read all scheme related documents carefully.