Meet Your Short-Term Goals through Mutual Funds
Published On: 07-Aug-2020
One may have several short-term goals and long-term goals in his/ her financial planning basket. While equities are considered for long-term financial purposes, choosing the right investment option for short term financial goals may be tricky for the investors. However, the investors may select mutual funds for short term goals with a wide range of mutual fund schemes available for the investors. With different risk profiles of mutual fund schemes depending upon the asset classes, scheme duration, etc., investors may choose the mutual fund scheme best suiting their investment horizon.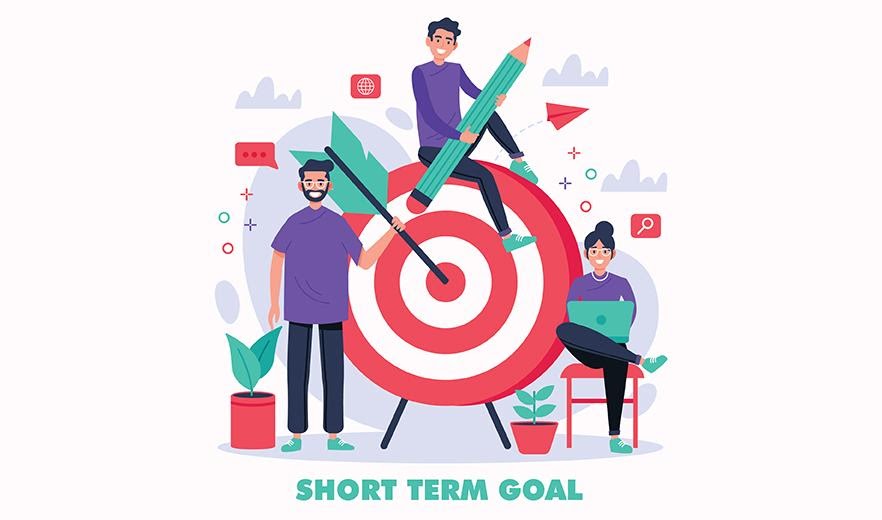 Short term goals may include an emergency fund corpus, house renovation in the next six months, a family vacation in a year, buying a car in the next three years, etc. Here are how the investors may plan to achieve short term goals with mutual funds:
Emergency Fund Corpus
While one may create an emergency fund over time, it may be required at any point in time, as it is supposed to take care of the financial contingencies. Similarly, the investors may not desire high volatility in such a fund corpus. They may like to invest in the overnight and liquid funds, investing respectively in securities with one-day maturity and maturity of up to 91 days only. As such, the interest rate and credit rate risk is almost insignificant for the investors in such funds.
Short-Term Goals with Maturity less than a year
In such goals, the fundamental objective of conceiving a financial plan is to make regular investments in reasonably safe investments so that the ultimate goal may be achieved with consistent savings. Further, the reasonable returns generated by the investments also add to the investment corpus to some extent.
Considering the short-term duration, the investors may opt for debt funds, especially money market funds. This is because such funds stay significantly insulated from the interest rate risk and credit risk. As such, investors may mitigate the volatility arising out of market movements.
Short-Term Goals with Investment Horizon of 2-3 years
Normally, the investors tend to prefer debt funds for all short-term goals; the relatively extended investment horizon may widen the investment options available. Even while equities may be considered volatile over the short-term, the investors may also consider equity funds with reasonable risk profiles for such goals, like large-cap funds, etc. This is because the large-cap funds tend to be relatively stable compared to other categories of mutual funds, owing to the investment objective of investing predominantly in fundamentally strong companies.
Investors need to invest through SIPs and take steps to accumulate the desired fund corpus and achieve their financial goals effortlessly. A SIP allows the investors to invest in chosen mutual fund scheme at regular interval. SIP investing inculcates a sense of financial discipline into investors' lives, as the investments are continued irrespective of market ups and downs. With consistent savings, the investors may steadily accumulate their savings and move towards their financial goals effortlessly.
In contrast, if the investors are left to make fresh investment decisions every month, it is highly likely that investing emotions and biases may result in procrastination for investment decisions. As such, a SIP is always desirable to achieve financial goals in a time-bound manner.
Similarly, one must also regularly review the investment portfolio to track such investments and take corrective actions, if required. Such a portfolio review may be undertaken by the investors themselves or with a financial advisor's help.
The primary objective of such an investment strategy is to accumulate investment corpus while generating reasonable returns through investments. As such, it is also vital for investors to stay reasonable with their return expectations. This will help the investors to have a pleasant investment experience. Take the first step to start the journey of achieving short term goals with mutual funds.