#MutualFundKickstarter: Mutual Funds – Every Investor's Tax Planning Tool
Published On: 21-Jun-2018
It is a fine balance every investor needs to achieve. We need to pay the taxes due from us. Yet, we need to plan our taxes especially on our investments. The idea is to make more money available for growth so that we save ample amounts for future needs. But how does one do that?
Welcome to mutual funds whose various offerings help you do efficient tax planning. If you are wondering how, we will tell you all about it, but first, a brief primer on impact of tax on investments.
Tax Primer for Investments
For a simplified picture, one can demarcate the impact of tax on investments into three stages. First, when you choose the investment. Here, you may not be taxed but you get tax benefits. It is important to look out for such investments and benefit from them.
Second stage where tax impacts investments pertains to its returns. Certain forms of returns like interest increase your tax outgo while others like dividend are tax free in your hands. The third point of tax impact on investments is at maturity or during partial withdrawals.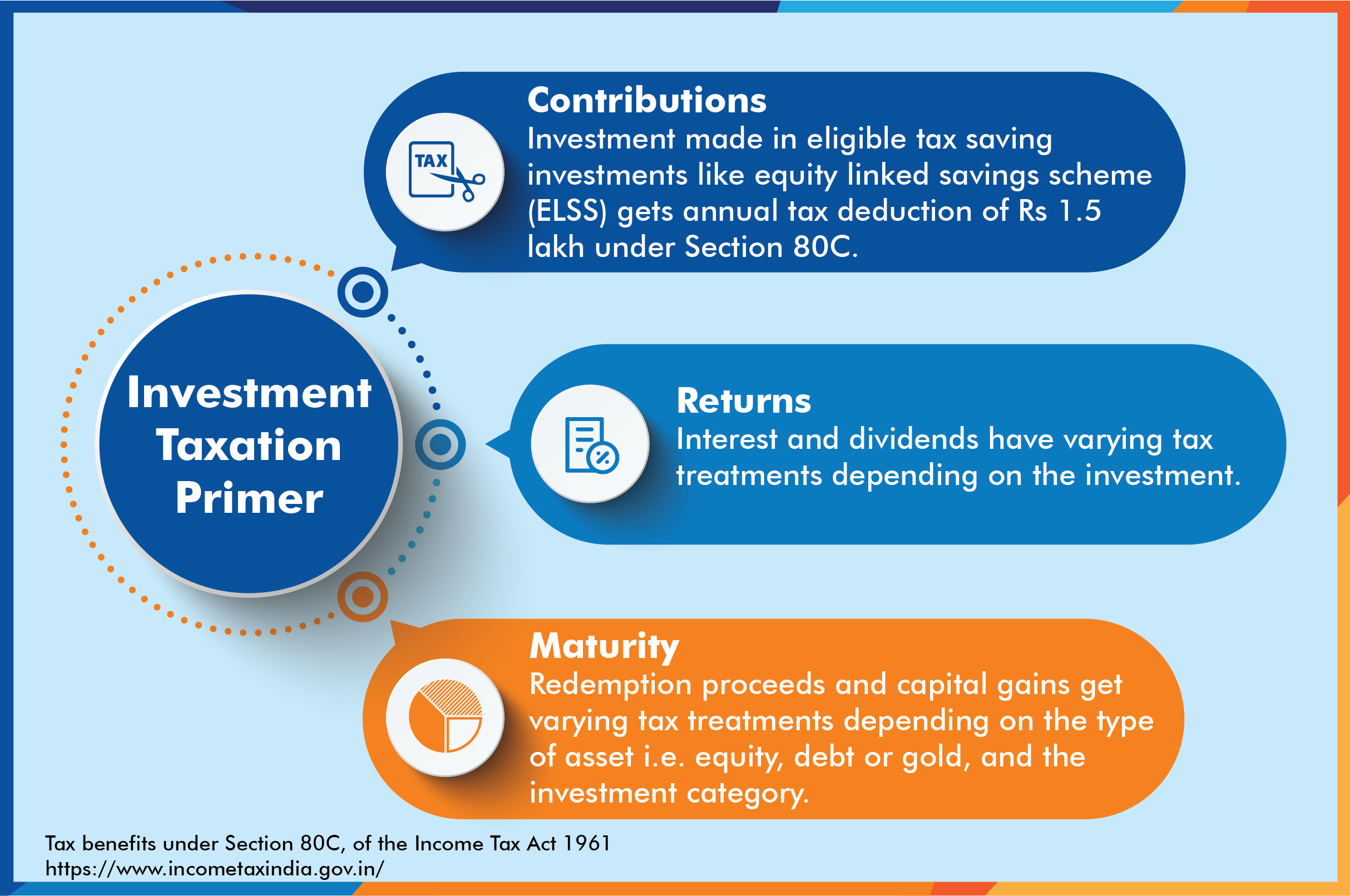 To download the eBook version,Click here
Calculate your tax saving investments with our Personal Tax Calculator
Mutual Fund Investments are subject to market risks, read all scheme related documents carefully.