NRIs Investment in Mutual Funds in India
Published On: 24-Jun-2020
Just like any other type of investors, NRIs (Non-Resident Indians) can also invest in mutual funds in India, provided they adhere to the FEMA (Foreign Exchange Management Act) provisions. With a wide range of mutual fund schemes to choose from, the NRI investors can build a diversified portfolio in their home country with an optimal mix of equity and debt schemes. Even if one wishes to avoid investing in equity markets due to volatility, debt markets may provide better returns owing to interest rates generally prevailing in the market.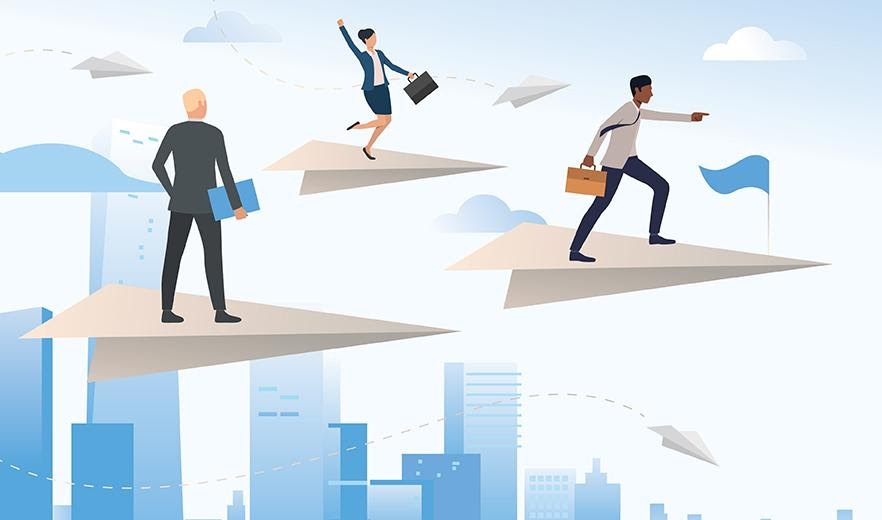 Why should NRIs invest in Mutual Funds in India?
Here are three significant reasons why NRIs should invest in mutual funds in India:
Higher Returns Potential – As against the lower interest rate prevailing in most of the other countries, NRIs may seek to invest in mutual funds in India due to the higher returns potential.
Additional Returns through Rupee Appreciation – NRIs enjoy this benefit of additional returns during the times of Rupee appreciation. While the investment in mutual funds is made in Rupees, any appreciation in the currency will provide higher foreign currency per Indian rupee. Thus, it makes sense for NRI investors to consider investing in India.
The convenience of Transactions – Once the NRI investor has complied with KYC requirements, they can make transactions through online portals without any obligation to submit physical cheques/ DDs/ signatures.
Investment procedure for NRIs
Mutual funds in India cannot accept the investments in foreign currency, and the NRIs must transact through Indian Rupee accounts maintained as NRO account or NRE account. NRIs may invest in mutual funds in India by themselves or through a power of attorney.
While investing by self, NRIs comply with KYC requirements along with the investment amount received from the Indian Rupee account held on a repatriable or non-repatriable basis. The bank account registered in the folio (where the NRI investor desires to receive the dividend/redemption amount) will depend on the source of funds for the said investment. The other KYC documents as may be required would include the latest photograph, attested copies of passport, PAN card, proof of residence outside India, and bank statement. The bank may require an in-person verification, which you can be complied with by visiting the Indian Embassy in the country of residence. In case one is investing through Power of Attorney (POA), KYC of both the investor as well as POA holder will be required. NRIs need to complete the Foreign Account Tax Compliance Act (FATCA) form and provide their tax identification number of the country where they are staying, for investing in mutual fund schemes.
How are Returns from Mutual Fund Investments taxed for NRIs?
The returns from mutual fund investments in India are considered as income accrued within India. So, returns are taxable for all the investors, irrespective of the tax status, including NRIs. One of the significant concerns for NRIs while investing in mutual funds is that they may be liable to pay tax on such income in their country of residence as well.
However, India has signed Double Tax Avoidance Agreements (DTAAs) with several countries, which eliminate the double tax incidence for various incomes. In pursuance of such DTAAs, NRIs may be able to get the credit of tax paid in India, even when such income is taxed in their country of residence. The taxability of capital gains and dividend income for NRIs is governed by the provisions of the domestic law or DTAA rules, whichever is more beneficial to the investor.
As per the prevailing tax rules in India, the mutual fund schemes are categorized as equity-oriented schemes and non-equity-oriented schemes. Equity oriented scheme is a type of scheme that invest at least 65% of its assets in listed shares of domestic companies. All other mutual fund schemes are classified as non-equity schemes.
The gains from equity-oriented schemes are taxed as Short-Term Capital Gains (STCG) if the holding period is less than 12 months and taxed at 15%. Long Term Capital Gains (LTCG) from such funds are taxed at 10% post an annual exemption of Rs. 1 lakh a year for aggregate LTCG from equity shares and equity-oriented schemes.
On the other hand, the specified period for classification of STCG and LTCG for non-equity-oriented schemes is 36 months. While STCG in such cases is taxed at the regular tax rates as applicable to the investor, LTCG is taxable at 20% after providing the indexation benefit to the investors. As per the current tax laws, the dividend received by NRIs is taxable at the special rate of 20%, and the consequent TDS will also be deducted by the payee fund/ company at the same rate while paying such dividend.
With the convenience of investing and the potential of better returns, NRIs must consider investing in mutual funds in their home country.
Note: The tax provisions, as mentioned in the article, are for illustrative purposes only, and are updated as per the Union Budget 2020 passed by the Parliament. The tax rates for capital gains will be as per the tax laws applicable on the date of redemption/ sale and not on the date of investment.
Disclaimers: The information set out above is included for general information purposes only and is not exhaustive and does not constitute legal or tax advice. In view of the individual nature of the tax consequences, each investor is advised to consult his or her or their own tax consultant with respect to specific tax implications arising out of their participation in the Scheme. Income Tax benefits to the mutual fund & to the unit holder is in accordance with the prevailing tax laws/finance bill 2020. Any action taken by you on the basis of the information contained herein is not intended as on offer or solicitation for the purchase and sales of any schemes of UTI mutual Fund. Please read the full details provided in SID and SIA carefully before taking any decision.
UTI AMC Ltd is not an investment adviser, and is not purporting to provide you with investment, legal or tax advice. UTI AMC Ltd or UTI Mutual Fund (acting through UTI Trustee Company Pvt. Ltd) accepts no liability and will not be liable for any loss or damage arising directly or indirectly (including special, incidental or consequential loss or damage) from your use of this document, howsoever arising, and including any loss, damage or expense arising from, but not limited to, any defect, error, imperfection, fault, mistake or inaccuracy with this document, its contents or associated services, or due to any unavailability of the document or any part thereof or any contents or associated services.