Diversifying with Mutual Funds
Published On: 10-Jun-2020
Experts suggest that 'one should keep all the eggs in one basket.' This is precisely the premise of diversification. It refers to investing in different assets and products to reduce the overall portfolio risk. The risk gets mitigated as risks associated with exposure to a specific asset category get balanced with other asset classes.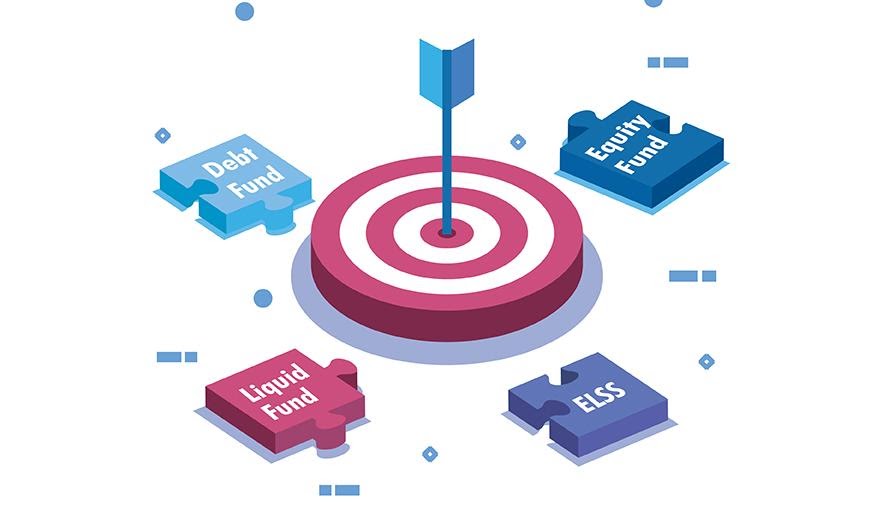 The historical performance of different asset classes reveals that no single asset class has consistently outperformed the other asset classes. It means different asset classes, e.g., equity, debt, gold, etc. have their respective economic cycles, and such economic cycles generally do not coincide, thereby allowing the investors to reduce the investment risks through diversification.
Portfolio Diversification through Mutual Fund Schemes
Mutual Fund Schemes, as an investment product, are useful for diversification as they pool the investors' money and invest in a basket of securities as per their investment mandate. As such, the risk of investing in a single company or a single sector may automatically get balanced due to the diversified portfolio.
Further, the mutual fund schemes also give investors the flexibility of selecting a wide range of mutual fund schemes to invest as per their investment mandates. Here are the different mutual fund categories one may invest in:
Equity Funds
Such mutual fund schemes predominantly invest in equity shares and equity-related securities. Based on market capitalisation, Equity Funds may further be classified into different types -
large-cap fund, mid-cap fund, small-cap fund, multi-cap fund, investing style (value fund, contra fund), sectoral/ thematic fund, Equity Linked Savings Schemes (ELSS), etc.
Such funds have a broader investment mandate for the companies in which such funds may invest. Even within the broader category of equity schemes, the risk profile may differ. For example, a large-cap fund may be suitable for a conservative investor who wishes to have some exposure to equities. On the other hand, a small-cap fund may be ideal for an aggressive investor with a high-risk appetite.
Debt Funds
Debt mutual fund schemes predominantly invest in fixed income securities. Within the broad category of debt fund, there are different types of funds like gilt funds, credit risk funds, etc. Different schemes expose the investors to interest rate risk and credit risk in varying proportions.
For example, gilt funds may carry negligible credit risk but higher interest rate risk depending upon the average duration. Similarly, liquid funds and overnight funds may carry lower credit risk and interest rate risk but may provide only reasonable returns. As such, the investors may choose specific schemes depending upon their risk profile as well as the investment horizon.
Hybrid Funds
Hybrid fund schemes invest in two or more asset classes. While the majority of hybrid funds offer investments in debt & equity, Multi-Asset Funds may invest in three or more asset classes. The asset allocation between different asset classes may depend upon the risk category of the fund or the valuation models. Different types of hybrid funds are conservative, moderate, aggressive hybrid fund, arbitrage fund, equity savings fund, balanced advantage fund, etc.
Solution-Oriented Funds
This type of funds aims to fulfil specific financial goals of the investors. Such funds may be classified as a retirement fund and children's fund. Such schemes carry a lock-in period of 5 years or till the time of retirement/child's majority age, whichever is earlier. The presence of a lock-in period helps plug the temptation to redeem the investments before the financial goal is accomplished.
Other Funds
This is the residual category of mutual fund schemes, which includes index fund/ ETFs (Exchange Traded Funds) and Fund of Funds (FOFs), which may be investing in international or domestic funds. International FOF allows investors to diversify their investment risks beyond the geographies.
With a wide range of investment options amongst mutual funds, the investors must make an informed decision to diversify their investment portfolio with different mutual fund schemes.