Understanding Large Cap Equity Funds
Published On: 11-Oct-2020
Amidst the volatility in the equity markets, instead of chasing high returns, the investors are moving towards their financial goals with caution. With the domestic and global factors shaking the trust and confidence of the investors in equity investments, it is the right time for investors to look for stocks and investments, which may provide stability to the portfolio. This is where a large-cap fund typically comes to the rescue of retail investors.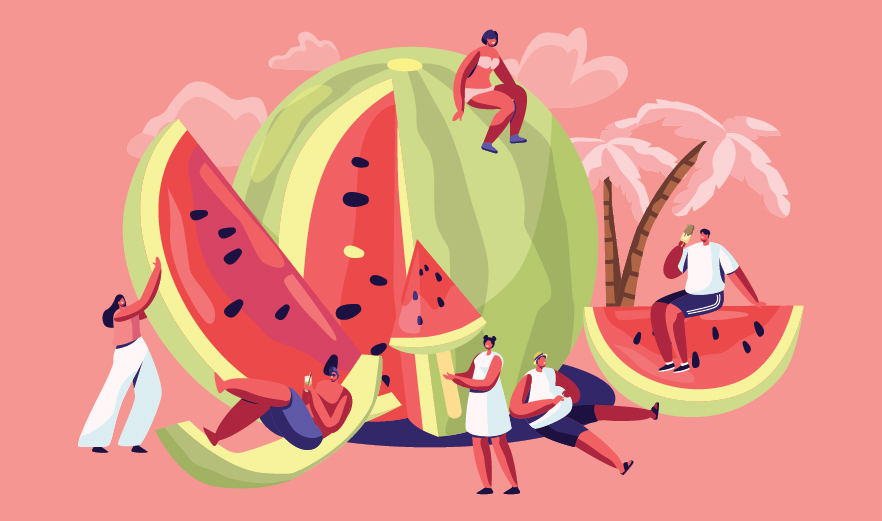 About large-cap equity fund
A large-cap fund is that fund that needs to invest a minimum of 80% of its net assets in equity shares and related instruments of large-cap companies. Owing to the strong fundamentals and proven track record of performance, large-cap companies tend to reflect better shock absorption capacity, resulting in better resistance to adverse macroeconomic changes. As such, exposure to large-cap companies and funds may help mitigate the risk and may be a safe bet in volatile markets.
As per the classification norms of the Securities and Exchange Board of India (SEBI), a Large-Cap company is defined as a company featuring amongst top 100 companies in terms of full market capitalisation. As per the latest classification for market capitalisation segments released by AMFI (Association of Mutual Funds in India) as on 30th June 2019, the last company in the large-cap segment carried an average market capitalisation of Rs. 28,920 crores. Such list and classification are updated on a half-yearly basis by AMFI.
Considering the inherent advantages of large cap mutual funds, this category of funds carries the most significant share amongst all the equity funds with an AUM (Assets under Management) figure of Rs. 1.44 lakh crores, reflecting 18% share across the overall equity AUM (data as on 30th September 2019, Source: AMFI).
Taxation of Large Cap Funds
Large cap funds may be categorised as equity-oriented mutual funds in terms of income tax laws, which prescribe a minimum of 65% investment of net assets in equity shares and equity-related instruments. The growth in the investment value is taxed as capital gains at the time of redemption. Such gains are classified as Short-Term Capital Gains (STCG) and Long Term Capital Gains (LTCG) depending upon the period for which money has remained invested. When the amount is invested for less than 12 months, such gains are classified as STCG. Such gains are taxed at a special rate of 15% (plus applicable surcharge and cess), irrespective of the tax rate applicable to the investor.
Further, the gains from an investment with a duration of 12 months or more are classified as LTCG. Such gains are taxed at 10% (plus applicable surcharge and cess) without any indexation benefit. However, LTCG from equity shares and equity-oriented mutual funds in aggregate may be claimed as exempt up to Rs. 1 lakh every year.
Since the growth outlook for the Indian economy continues to stay positive and optimistic, large-cap companies may be the torchbearers of the revival in the Indian economy. As such, the investors with longer investment horizon may consider large-cap funds for long term wealth creation.
Disclaimers: The information set out above is included for general information purposes only and is not exhaustive and does not constitute legal or tax advice. In view of the individual nature of the tax consequences, each investor is advised to consult his or her or their own tax consultant with respect to specific tax implications arising out of their participation in the Scheme. Income Tax benefits to the mutual fund & to the unit holder is in accordance with the prevailing tax laws/finance bill 2017. Any action taken by you on the basis of the information contained herein is not intended as on offer or solicitation for the purchase and sales of any schemes of UTI mutual Fund. Please read the full details provided in SID and SIA carefully before taking any decision.
UTI AMC Ltd is not an investment adviser, and is not purporting to provide you with investment, legal or tax advice. UTI AMC Ltd or UTI Mutual Fund (acting through UTI Trustee Company Pvt. Ltd) accepts no liability and will not be liable for any loss or damage arising directly or indirectly (including special, incidental or consequential loss or damage) from your use of this document, howsoever arising, and including any loss, damage or expense arising from, but not limited to, any defect, error, imperfection, fault, mistake or inaccuracy with this document, its contents or associated services, or due to any unavailability of the document or any part thereof or any contents or associated services.