Why Are Mutual Funds Preferred to Achieve Financial Goals?
Published On: 07-Aug-2020
Mutual funds have continued to be the preferred choice amongst retail investors for savings and investments, as is reflected by AMFI (Association for Mutual Funds in India) data for monthly SIP (Systematic Investment Plan) inflows. During June 2020, monthly SIP inflows into mutual funds were Rs. 7,927 crores, after consistently staying above Rs. 8,000 crores for over a year. Source: AMFI India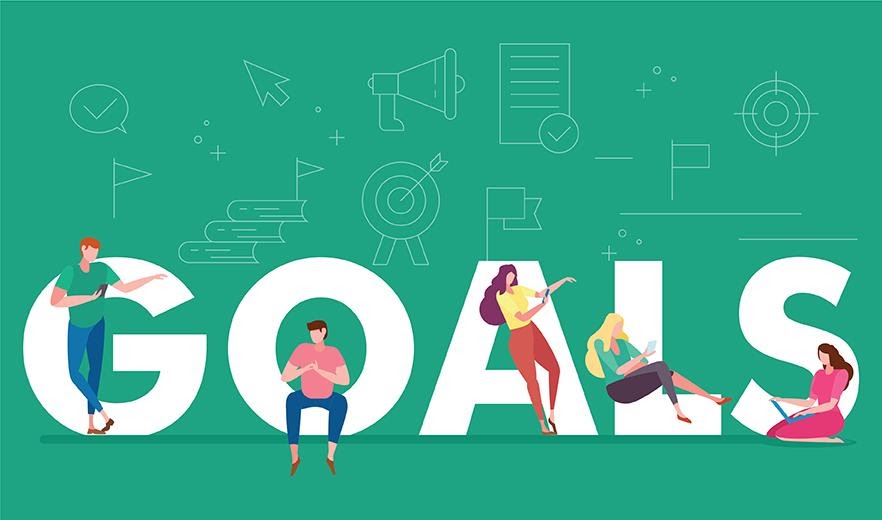 While the drop in the monthly SIP inflows may be attributable to cash flow disruptions due to the Covid-19 situation, the steady flow of investments through SIP reflects the trust and confidence bestowed by the retail investors in mutual funds.
It is often said, "if one fails to plan, one plans to fail." Financial planning forms the foundation for one's financial prosperity. Here's how mutual funds may help the investors in this:
Setting Financial Goals
This is the first and foremost step in the process of financial planning. Setting a financial goal in the investment journey is akin to setting the destination upfront. This also helps the investors to track the progress in the investment journey objectively. One must define his/ her short term and long-term financial goals. While short-term financial goals may comprise upgrading the car, renovation of the house, family vacation, etc., long-term financial goals may consist of buying a home, retirement planning, child's education, etc.
Consistent Investments through SIPs
Once the destination is clear, one must start taking steps to reach that destination systematically. While mutual funds provide professional fund management to the amount invested, they also provide investors with an option to make regular investments in mutual funds through SIPs. As such, the investors may rein in over their investing emotions and continue to move towards their financial goals steadily.
Optimal Asset Allocation
It is crucial to invest in the right investment option. Mutual funds provide a wide range of investment options to investors in terms of asset classes, like equity, debt, gold, etc. Even within the equity funds universe, investors may choose different market capitalisation segments, investment strategies, etc.
In debt funds, the investors may choose between gilt funds, duration funds, money market funds, credit opportunities funds, etc. With such a wide spectrum of mutual fund schemes, the investors may opt for an optimal asset allocation strategy and align the investment portfolio with the risk profile and the investment horizon.
Regular Portfolio Review
While investing is one good step taken, a mutual fund portfolio must also be reviewed regularly by the investors. Such a portfolio review is essential to track portfolio performance and to identify underperforming schemes. This helps the investors to take necessary corrective actions, if required, on a timely basis.
Reaping the Benefits
Just like the investment in mutual funds may be done systematically, one may also withdraw the accumulated corpus from the mutual funds in a systematic manner. One may opt for Systematic Withdrawal Plans (SWP) to periodically meet the cash flow requirements if they are not required immediately.
SWP allow investors to redeem investment from mutual fund scheme in a staggered manner. This eliminates any emotional bias at the time of redemption as well.
Stamp Duty on Mutual Fund units
Effective from 01-July-2020, mutual fund units issued against purchase transactions whether through lump-sum investments or SIP or STP or switch-ins or dividend re-investments would be subject to levy of stamp duty @ 0.005% of the amount invested. Transfer of mutual fund units such as transfers between demat accounts are subject to payment of stamp duty @ 0.015%. Source: AMFI India
Tax Efficient Returns
Tax incidence of returns may be another important factor in the process of financial planning. Equity oriented schemes and other than equity-oriented schemes are treated differently under tax laws and subject to different taxation rates. As such, the investors must take due consideration for the tax impact on the returns as well. The gains from the mutual fund schemes are taxed at the time of switch/redemption/transfer, and the investors must take care of the necessary tax compliances and disclosures in the Income Tax Return (ITR) in the year when units of the mutual fund schemes are switched/redeemed/transferred.
With various investment options and options to systematically manage the investment portfolio, mutual funds have continued to be the preferred investment option.
Disclaimers: The information provided is for general purposes and is not exhaustive. It does not constitute any recommendation or solicitation to enter into any transaction. Users should seek advice including tax advice prior to investing/transacting. UTI AMC Ltd is not investment/tax adviser and is not purporting to provide any advice. UTI AMC, UTI MF, UTI Trustee Company accepts no liability for any loss/damage arising directly/indirectly from your use of this document, howsoever arising. Please read and understand concerned SID, SAI, as amended, and other documents prior to making any decision.