Board of Directors of UTI RSL comprises of eminent personalities from different fields viz. Financial Industry, Audit & Accounts, Human Resource Development, Capital Market etc. The Present composition of Board of Directors is as under. Their brief Profiles can be viewed by clicking on their photographs:
Mr. Imtaiyazur Rahman - Chairman and Director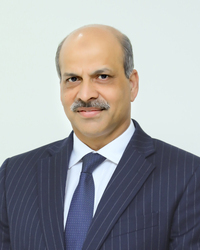 Educational Qualification: B.Sc., FCWA, FCS, CPA (USA), GAMP (ISB-Kellog).
Mr. Imtaiyazur Rahman is the Chief Executive Officer and Whole-Time Director of UTI Asset Management Company Limited. He has more than 30 years of experience in management, business leadership, leading change and forming strategic alliances. He joined the UTI Group in 1998 as part of UTI Investor Technology Services Ltd. and joined UTI AMC Ltd. in 2003. He was also the CFO of UTI Asset Management Company Limited from 2005. In his role as Group President & Chief Finance Officer in UTI AMC Ltd., he headed the functions of Finance, Accounts, Taxation, Information Technology, Board related matters, Offshore funds, Alternate Investments and Portfolio Management Services.
He is a Science graduate, Fellow member of Institute of Cost Accountants of India and Institute of Company Secretaries of India, Certified Public Accountant (USA) and GAMP from Indian School of Business and Kellogg School of Management. He has been conferred a Honorary doctorate degree, D.Litt, by the ITM University, Raipur.
Mr. Rahman is on the Board of UTI International (Singapore), UTI International Ltd. Guernsey, UTI Venture Funds Management Co. Pvt. Ltd., UTI Capital Ltd. and IOT Infrastructure & Energy Services Limited. He is a member of the CII National Committee on Financial Markets as well as the Banking & Finance Committee of IMC Chamber of Commerce & Industry. He was on the Board of Association of Mutual Funds in India (AMF) and is presently a permanent invitee to the AMFI Board Meetings.
Prior to joining the Company, he was associated with Sumeet Machines Ltd, Leasing Finance India Ltd, Bells Controls Ltd, New India Rubber Works (P) Ltd. and S. Gupta & Co.
Mr. Puneet Gupta - Independent Director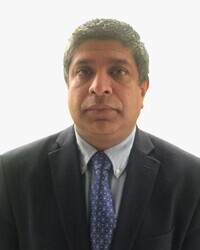 Educational Qualification: Bachelors' in Technology (B.Tech), Mangalore University; Master of Business Administration (MBA), Kellogg Graduate School, Northwestern University, 2002; Manufacturing Strategic Operations Certificate, Northwestern University, 1998;
Mr. Gupta has close to 25 years of professional and academic experience in North America, Europe, & Asia. He has been an entrepreneur in North America with experience of scaling and selling businesses (>US$1 billion) and active investor in global markets (>$250m).
Mr. Gupta is the founding director of Kentrus Investment Advisors based out of New Delhi, India. Previously, he has worked with Crystal Decisions (now SAP AG), a silver lake portfolio company, that was sold for US$1.2 billion to Business Objects during his tenure. Prior to Crystal Decisions, he worked with Sun Microsystems in Palo Alto and Ernst & Young in Chicago.
Mr. Gupta serves as independent director with UTI Retirement Solutions (~$20 billion pension fund manager for Indian government), NCDEX eMarkets (largest spot agricultural commodity exchange), and MarketLinc India (marketing AI technology company in Canada).
Mr. Gupta has been a visiting faculty member at various academic institutions in India & North America. By way of educational background, he has a master's in business from the J. L. Kellogg School of Management (Northwestern University) and bachelor's degree in computer engineering. His primary areas of interest are entrepreneurship, venture capital, and technology strategy.
Mrs. Dipali H Sheth – Non Executive Director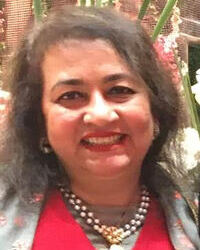 Educational Qualification: B.A. (Honours) degree in Economics from University of Delhi, passed out from the DCM Management Centre, Accredited Coach from ICF and Gallup, USA.
Dipali H Sheth is Non-Executive Director of the Company. She serves as an Independent Director on the Boards of six other companies, where she Chairs/is a member of the NRC, CSR committees. She is a member of many committees including Audit, Risk, Digital, ESG, and Stakeholders Relationship Committees. She has over 30 years of experience in the Corporate Sector. She was associated with RBS in India as the Country Head of Human Resources, Standard Chartered Bank as Head HR South Asia, Procter & Gamble Distribution Company Limited in Sales and Marketing and started her career as a Management Trainee with DCM Limited. She holds a B.A. (Honours) degree in Economics from University of Delhi, passed out from the DCM Management Centre, and is an accredited Coach from ICF and Gallup, USA.
Mr. Chetan Desai - Independent Director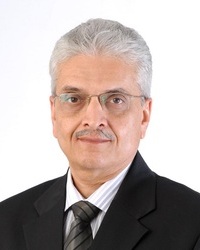 Educational Qualification: Chartered Accountant
Mr. Chetan Desai is a Chartered Accountant. He retired in 2018 as Joint Managing Partner from M/s. Haribhakti & Co. LLP, a leading CA Firm in lndia. Earlier for over 30 years he was heading the audit & assurance practice of the Firm.
ln his professional experience of 45 years, he has dealt with multinationals, public sector enterprises, large corporates, sectors such as banking and finance, insurance, mutual funds, pension funds, manufacturing, services, real estate, hospitality, engineering, energy, infrastructure, pharma, health care, not for profit entities etc.,.
He has a wide knowledge and exposure in the fields of corporate governance, compliance, accounting, auditing, Corporate Laws and related areas.
He is on the Board of UTI Retirement Solutions Limited since October, 2019. He is also on the Board of a few other Companies.
Mrs. Sangeeta Sharma - Independent Director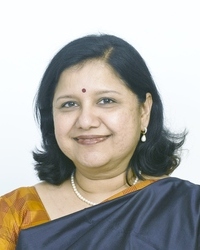 Educational Qualification: Masters in Economics, Post Graduate Diploma in Financial Management, Certified Associate of Indian Institute of Bankers, Certified Assessor for CII- Exim Bank award for Excellence.
Mrs. Sangeeta Sharma, banker with a distinguished experience in the financial sector for over 35 years. She has versatile experience heading various departments at Export Import Bank of India viz. Internal Audit Group, Stressed Assets Group, Corporate Debt Restructuring Group, Textile Cell, Human Resources Group, Head of the Western Regional Office of the Bank. Besides this, she has extensive experience having worked in various areas such as project exports, treasury and accounts, corporate banking including project finance and overseas investment finance. She has received the Woman Leader of 2019 Award in the banking sector, she is a visiting faculty at management schools, NIBM and director on Boards of companies. She is also a qualified assessor for CII-EXIM Bank Award for Business Excellence, which is instituted with the aim of enhancing the competitiveness of companies.
Her areas of interest include international project finance, human resource management, resolution and reconstruction of special situations accounts.
She is on the Board of UTI Retirement Solutions Limited since October, 2020.
Mr. Balram P. Bhagat - CEO & Whole Time Director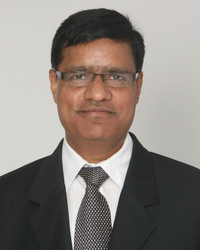 Educational Qualification: B.Com (Hons)- University of Delhi, CAIIB, MBA (Marketing)
Mr. Bhagat has a vast experience of over 29 years in financial sector. He started his career in erstwhile Unit Trust of India as Staff Officer Gr "A" in March 1992. He has served UTI and UTI AMC in various capacities and has handled multiple responsibilities from time to time with main focus on marketing. He was posted to Corporate Office as Head Product Sales in 2007-08 with the core responsibility of marketing Socially Oriented Schemes of UTI viz UTI Retirement Benefit Pension Fund (UTI RBPF), UTI Children Career Plan (UTI CCP), UTI Unit Linked Insurance Plan (UTI ULIP) and UTI Mahila Unit Scheme (UTI MUS). He also headed the Micro Pension initiatives of UTI Mutual Fund which met with big success.
Mr. Bhagat is also a member of Pension Advisory Committee (PAC) of PFRDA, Government of India.
He is serving as CEO & Whole Time Director of UTI RSL w.e.f. March 2008.